e-Campaign Version 17 Screenshots
1. Easy-to-use interface & Compatible with Windows 11/10/7
e-Campaign supports latest version of Windows 11 and Windows Server, and maintains full backward compatibility with Windows 7.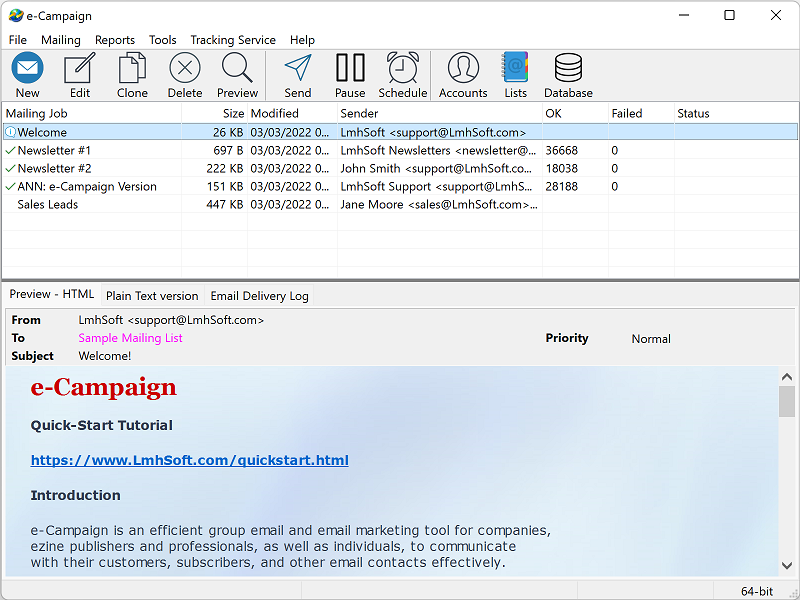 2. WYSIWYG Rich-Text Email Editor, with support for all major International languages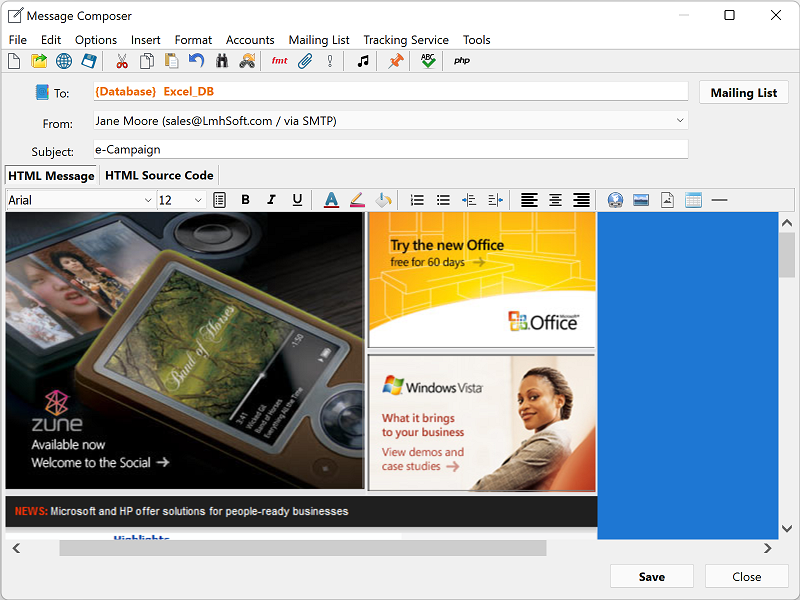 The HTML Source Editor now supports syntax highlighting.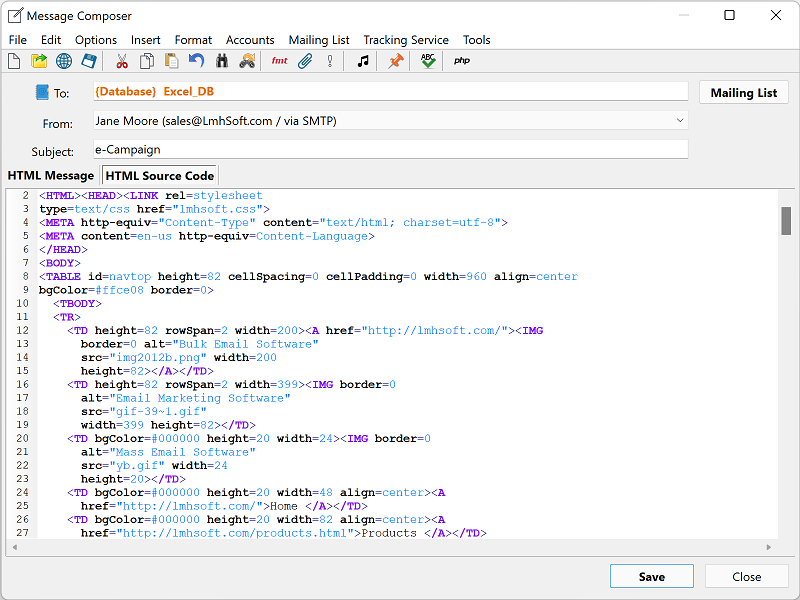 3. Supports Multiple Email Delivery Profiles
With e-Campaign Business Edition, you can configure and use multiple delivery profiles, each profile with different delivery settings. Switching between different settings is never easier.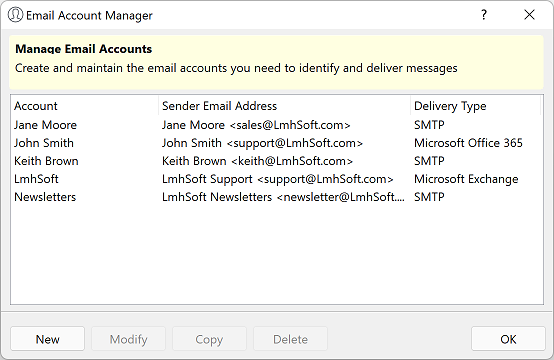 4. Supports Popular Databases
e-Campaign Business Edition allows you to directly use Microsoft Excel, Access, or SQL server databases as your mailing list.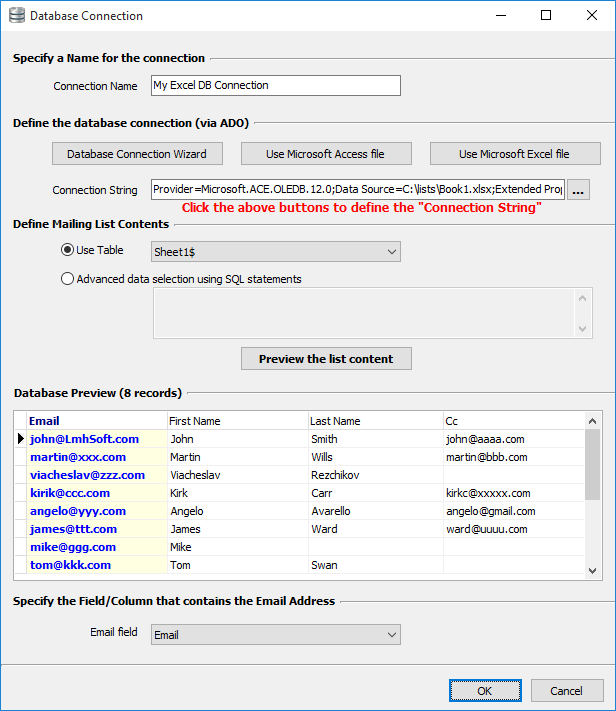 5. Supports "Direct Send", SMTP Server, Microsoft Exchange Server, and IIS Pickup Folder
e-Campaign Business Edition supports four email delivery methods: via its built-in SMTP server (ie. "Direct Send"), SMTP server, Microsoft Exchange Server, or Microsoft Internet Information Services (IIS) Pickup Folder.
Many businesses use Microsoft Exchange Server as their email server software, and don't offer SMTP accounts. e-Campaign Business edition added support for sending email via Exchange. So far, this is the only bulk email software that is capable of sending email via Exchange Server.